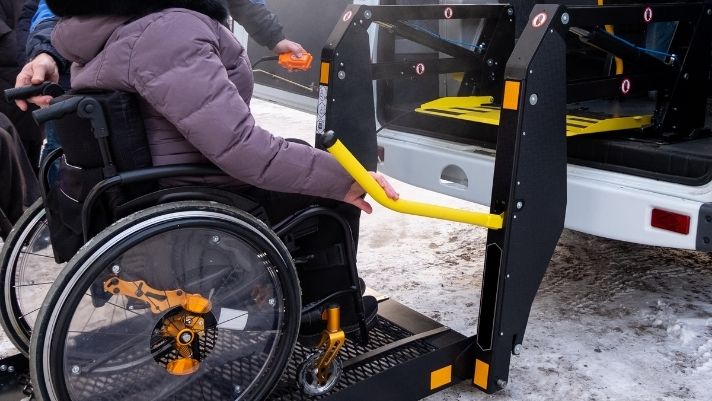 Technology gives people with disabilities more independence. Many people communicate with computers, and some motorized wheelchairs can go up and down stairs. One of the most significant technological advancements for those with physical disabilities are handicap vans. These specialized vehicles allow wheelchair users to travel the world, just like anyone else. However, owners must perform proper handicap van maintenance to keep things running smoothly.
Tires
Every driver should switch out their tires after a certain number of miles. But this is even more important for people who drive handicap vans. The additional weight of a wheelchair may put more stress on the tires. Vehicle owners should check their wheels on a regular basis.
Ties and Hooks
Wheelchair accessible vans have ties and hooks so that drivers can secure their wheelchairs to the floor. Since these components play such a crucial role in keeping them safe, they must inspect these parts frequently. They should look for any signs of wear in the ties. If they notice any issues, they shouldn't drive until they address the problems.
Steering Wheels and Ramps
Some drivers use specialized steering wheels to control their cars. Since the steering wheels are often customized, people should have centralized mechanics on speed dial. It takes a trained professional to determine the problems that need fixing. This also applies to ramps. No one should ever get stuck inside or outside their vehicle because their ramp is malfunctioning. Individuals should not drive if they hear an odd noise or see something strange with their car.
Drivers should always keep proper handicap van maintenance in mind. Without proper care, individuals may lose their independence. Unfortunately, rideshare companies aren't always equipped to serve disabled customers. Wheelchair users must keep their vehicles in good condition, so they can get to where they need to go. Anyone having an issue with their tires should contact RNR Tires today. We have the best tires in Grand Junction, Colorado, and we'll have you back on the road in no time.