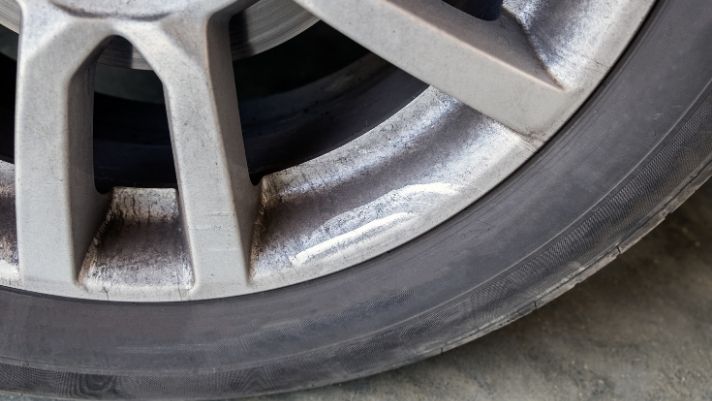 If you've been driving your car for a long time, you've probably noticed the unsightly black material that sometimes collects around the frame of your wheels. Known as brake dust, this substance is the byproduct of friction generated between the braking system and your suspension. As the friction eats away at the brake pads, fine particles get released into the air and rest along the wheel itself. This can cause a series of issues for both you and the longevity of your wheels. These are the dangers of brake dust on your wheels and why you should always remove it as soon as possible.
Material Corrosion
Since brake dust is comprised of charred metal fragments, it tends to have a corrosive effect on the aluminum alloy of your car's wheels. So, when it's been allowed to rest there for an extended period of time, you run the risk of developing rust. This decreases the product's overall lifespan and will result in you buying new ones more often than you might expect. If this continues undiagnosed, you may eventually experience wheel failure.
Reduced Wheel Protection
With the exterior finish rusted away, your wheels are also left unprotected from any other environmental hazards. As such, things like wind and heavy rain are more likely to cause damage when in contact with the metal. This can further reduce a wheel's longevity and make it less effective on the road.
Increased Detailing Costs
Another danger of having brake dust on your wheels is the increased expenses that go along with it. Should a wheel become severely damaged by corrosion, it becomes very difficult to fix. In fact, full replacements are most often recommended in these cases. Therefore, knowing how to keep your wheels clean will be the key to maintaining their functionality for years to come.
So, as you can see, brake dust isn't nearly as harmless as many of us want to believe. This is why it's important to be aware of the effect it's having on your car and what you can do to stop it. At RNR Tire Express, we've seen too many cases of wheel corrosion as a result of this material. As such, we seek to provide a wide stock of affordable wheels and tires in Savannah, GA, to help you replace your damaged components. This way, you always have what you need to drive safely.