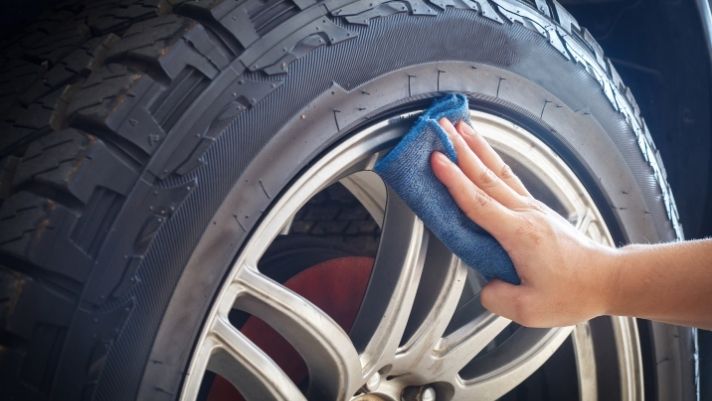 Tires get especially dirty during the winter because of the snow and sleet on the ground. That's why regular maintenance is even more important during this time of year. Follow these top tips for cleaning your tires to remove the winter grime from your wheels. Not only will your vehicle look brand-new, but it'll also drive smoother.
Start With the Supplies
Before you can start the actual cleaning process, you need the proper supplies. Here's a list of the materials you should have before you tackle the project:
A bucket of soap and water
Dish detergent
A soft-bristled brush
A hose
Microfiber towel
A Proper Rinsing
Almost everyone wants to wash their cars in the driveway. However, you should avoid this for environmental reasons. The chemicals that come off your tires will eventually make their way into the drainage system and may cause damage to the water supply. Instead, wash your tires in the garage.
Once you have everything you need, you can start washing your tires. Begin by turning on the hose and giving the tires a quick rinse. Pro Tip: Only tackle one tire at a time instead of taking on the entire set. After you complete the rinse, use a soft-bristled brush to get into the crevices. You can dip the brush in the bucket of soap and water and place some dish detergent on it as well. This unique combination will get rid of the grime in tough-to-reach spots. The more you pay attention to details, the better each tire will look.
What About Drying?
Dry each tire with a microfiber towel. Don't use any old rag you have lying around. You must be careful when choosing the proper cleaning products so that you do everything correctly and you don't leave any scratches on the rims.
Follow these top tips for cleaning your tires because they can get very dirty in the winter. If you ignore preventative maintenance, you may need new tires. Consider contacting RNR Tire Express if you do fall into this situation. We are one of the best tire shops in Grand Junction, and our goal is to get you back on the streets as soon as possible.